Student Ambassador Programme
About the programme
Muscat University Student Ambassador Program provides current students with the opportunity to represent the university through various events and activities. It is a  select group of 10 students who make a significant contribution to the university community. Working closely with the Student Journey team, they represent and promote MU to current and prospective students, guests and visitors.
Who can become a Student Ambassador?
You can become a Student Ambassador if you're a current MU student and have completed at least one year full-time or part-time equivalent of university study. The qualities we look for in a Student Ambassador include:
Excellent communication and interpersonal skills
Confidence with a willingness to learn
Enthusiastic, friendly and approachable
Punctual, flexible and reliable
To become a student ambassador, you must not have disciplinary records within the university.
What is the role?
Student Ambassadors participate in various activities throughout the two-year program. Below are some tasks you may assist with:
Provide prospective students and their parents with an insight into university life and study opportunities based on your own experiences
Communicate with people of all ages to encourage, motivate and inspire them to commence, continue and complete their studies successfully
Participate in Open Day, campus tours or other events requested by your student ambassador program coordinator
Join in promotional photoshoots or video
Engage with our social media accounts
What are the benefits for you?
Student Ambassadors have an opportunity to develop a wide range of professional skills, such as marketing, communications, and organizational skills.
 Ambassadors are rewarded with the following:
Participation in dedicated workshops and training
A reference letter and recognition from Deputy Vice-Chancellor
Cash reward for every student registered to the University through you
Exclusively designed merchandise
How do I apply to become a Student Ambassador?
Complete and submit the programme application form. A programme representative will be in touch if you are chosen to interview.
If you have any questions about the Student Ambassadors, feel free to contact the University team at sa@muscatuniversity.edu.om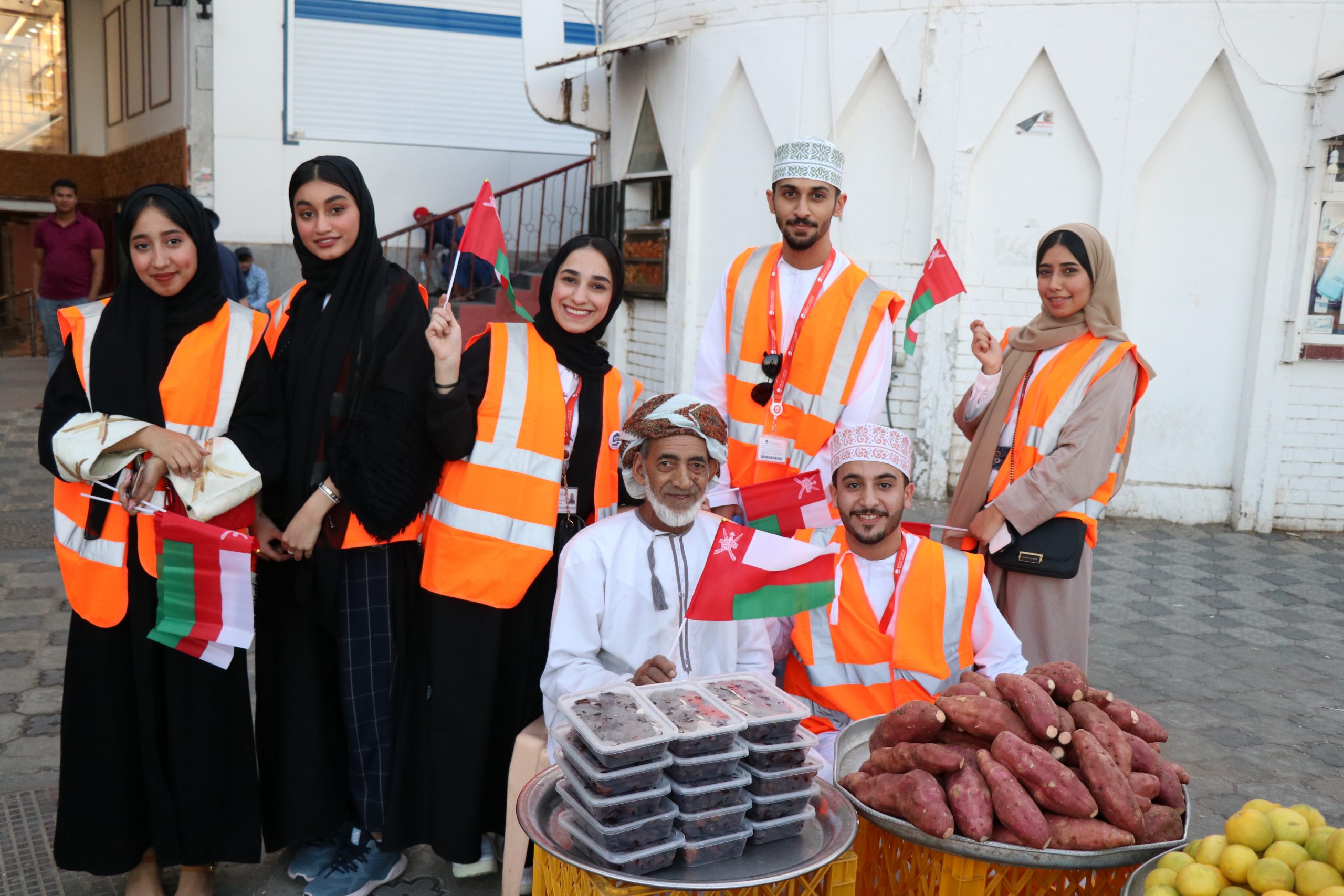 Interested in becoming a Student Ambassador?
We are looking for outgoing, digitally-savvy students to join the programme. We look forward to hearing from you!